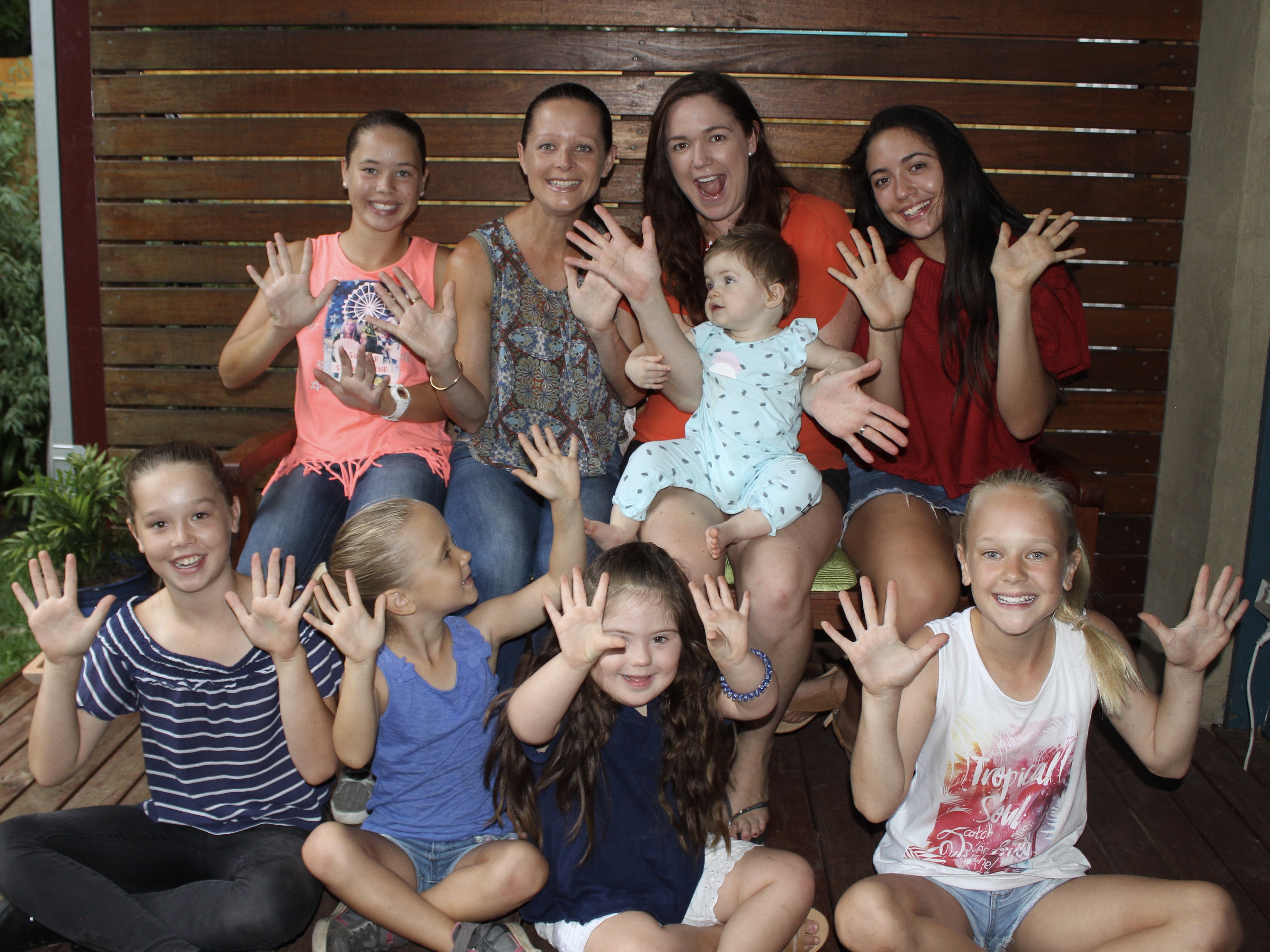 Pictured above are Us – Emily Wright & Jade Tonta, founders of HAPPYHANDZ, with all of our daughters.
We are two Aussie mums, serious about keeping kids healthy and believe clean hands are the key. We're on a mission to stop the spread of sickness and infection with the best defence out there – hand hygiene.
We have seven daughters between them, so we are no strangers to kids getting sick, or trying to get kids to wash their hands properly. Our journey into kids hand hygiene began with Jade's daughter, Lulu. Jade took time off from her career as a well-known Illawarra breakfast radio announcer, to dedicate more time to Lulu after she was diagnosed with Downs Syndrome. When Lulu reached the age of three, Jade wanted to teach her how to wash her hands. Due to sensory issues Lulu didn't like getting her hands wet, let alone using soap. Jade enlisted the help of her friend, Emily, a former Occupational Therapist, and together we developed a hand washing song & animation. It was a big hit with Lulu, and from there, HAPPYHANDZ was born.
HappyHandz was trialled in preschools and proved to be a huge success! Kids loved it and they showed a massive improvement in the way they washed their hands. We are now on a mission to teach ALL kids how to wash their hands using HappyHandz.
We also realised there was a need for hand hygiene products that appealed to kids, as well as meeting the needs and wants of parents. We have worked with an Australian manufacturer to develop a range of products that make hand hygiene fun for kids, and offer safe, gentle formulas that the whole family can enjoy using.