HappyHandz are here to teach kids all about hand hygiene
Kids can now get excited about hand hygiene with all the fun resources HappyHandz have developed.
Kids will love washing their hands using our catchy hand washing song. It makes hand washing fun and teaches kids to wash their hands using all the hand washing actions recommended by
The World Health Organisation.
Our educational resources feature The HappyHandz Characters teaching kids all about germs and how to stay healthy using good hand hygiene.
These include: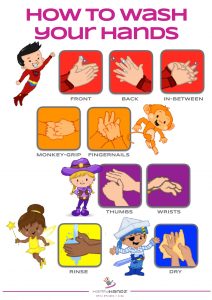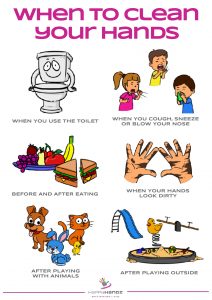 Powerpoint Presentation with teacher notes
Mini Experiments
Activity Cards
Animation with HappyHandz Characters teaching kids how to wash their hands
Register your Childcare Centre or School to receive FREE ACCESS to our educational resources and promote your centre or school as a "Healthy HappyHandz Centre".
HappyHandz for schools
HappyHandz want to work with primary schools across Australia to create a positive culture towards hand hygiene. We invite schools to register with HappyHandz so they can join us in our mission of keeping kids healthy with good hand hygeine.
Use HappyHandz educational resources to engage and teach kids all about good hand hygeine.
Install HappyHandz wall-mounted sanitising stations that include educational displays teaching kids how to sanitise their hands.
Our Australian-made, alcohol-free foaming sanitiser is great for use in the classroom. It is safe for use in schools and kills 99.9% of germs. It contains natural plant-derived moisturisers so it won't dry hands out.
Get kids excited about cleaning their hands with our fun coloured soaps. They are SLS-free, paraben-free and fragrance-free.
Schools can purchase classroom packs that equip classrooms with posters, wall-mounted sanitising stations and coloured foaming soap. Or schools may wish to offer our soaps and sanitisers for families to provide as their contribution to classroom supplies.
Please Contact HAPPYHANDZ for more information
---